Faculty Profiles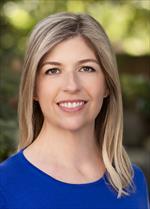 Maria Byron, MD
M_MED-CORE-DGIM
Assistant Professor
1701 Divisadero
San Francisco, CA 94115
415-353-7999


Maria Byron (formerly Otto), MD is an Assistant Clinical Professor of Medicine at UCSF and Medical Director of Ambulatory Informatics for UCSF Health. She is a practicing primary care physician in the Division of General Internal Medicine, where she teaches medical students and residents. She works to design and implement informatics solutions that support quality improvement, data science, physician job satisfaction, patient experience and value of ambulatory care. Her current efforts include a deep-dive effort into UCSF clinic practices to optimize their use of the electronic health record and workflow, and improve physician job satisfaction. Other interests include ambulatory care innovation.
Education and Training

| Location | Degree or Training | Specialty | Date |
| --- | --- | --- | --- |
| University of California, San Francisco | Residency | Medicine | 2014 |
| University of Washington | M.D. | Medicine | 2011 |
Recent Articles (1)
Select data provided by UCSF Profiles, powered by CTSI at UCSF. Learn more about the data source.