Faculty Profiles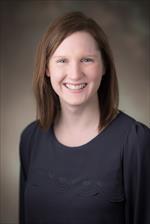 Sarah Adkins, MD
M_MED-CORE-DGIM
Assistant Professor
1825 4th Street
San Francisco, CA 94158
415-502-5772
Sarah.Adkins@ucsf.edu


Education and Training

| Location | Degree or Training | Specialty | Date |
| --- | --- | --- | --- |
| University of California, San Francisco | Fellowship | Hospice and Palliative Medicine | 2016 |
| Weill Cornell Medical Center / New York Presbyterian Hospital | Residency | Internal Medicine | 2015 |
| Columbia University College of Physicians and Surgeons | M.D. | | 2012 |
| Williams College | B.A. | | 2008 |
Recent Articles (3)
Rabow MW, Petzel MQB, Adkins SH. Symptom Management and Palliative Care in Pancreatic Cancer. Cancer J. 2017 Nov/Dec; 23(6):362-373.
Verna EC, Brown RS, Farrand E, Pichardo EM, Forster CS, Sola-Del Valle DA, Adkins SH, Sise ME, Oliver JA, Radhakrishnan J, Barasch JM, Nickolas TL. Urinary neutrophil gelatinase-associated lipocalin predicts mortality and identifies acute kidney injury in cirrhosis. Dig Dis Sci. 2012 Sep; 57(9):2362-70.
Select data provided by UCSF Profiles, powered by CTSI at UCSF. Learn more about the data source.