Faculty Profiles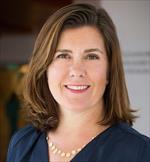 Vanessa Thompson, MD
M_MED-ZSFG-DGIM
Associate Professor
1001 Potrero Ave
San Francisco, CA 94110
415-206-2573
Vanessa.Thompson@ucsf.edu


Education and Training

| Location | Degree or Training | Specialty | Date |
| --- | --- | --- | --- |
| Trinity College | BA | History | |
| University of California | Residency | Internal Medicine, Primary Care | |
| University of California | MD | Medicine, Global Health | |
Recent Articles (4)
Connor DM, Elkin GD, Lee K, Thompson V, Whelan H. The Unbefriended Patient: An Exercise in Ethical Clinical Reasoning. J Gen Intern Med. 2016 Jan; 31(1):128-32.
Thompson V, Medard B, Taseera K, Chakera AJ, Andia I, Emenyonu N, Hunt PW, Martin J, Scherzer R, Weiser SD, Bangsberg DR, Tien PC. Regional anthropometry changes in antiretroviral-naïve persons initiating a Zidovudine-containing regimen in Mbarara, Uganda. AIDS Res Hum Retroviruses. 2011 Jul; 27(7):785-91.
Thompson VV, Ragland KE, Hall CS, Morgan M, Bangsberg DR. Provider assessment of eligibility for hepatitis C treatment in HIV-infected homeless and marginally housed persons. AIDS. 2005 Oct; 19 Suppl 3:S208-14.
Select data provided by UCSF Profiles, powered by CTSI at UCSF. Learn more about the data source.